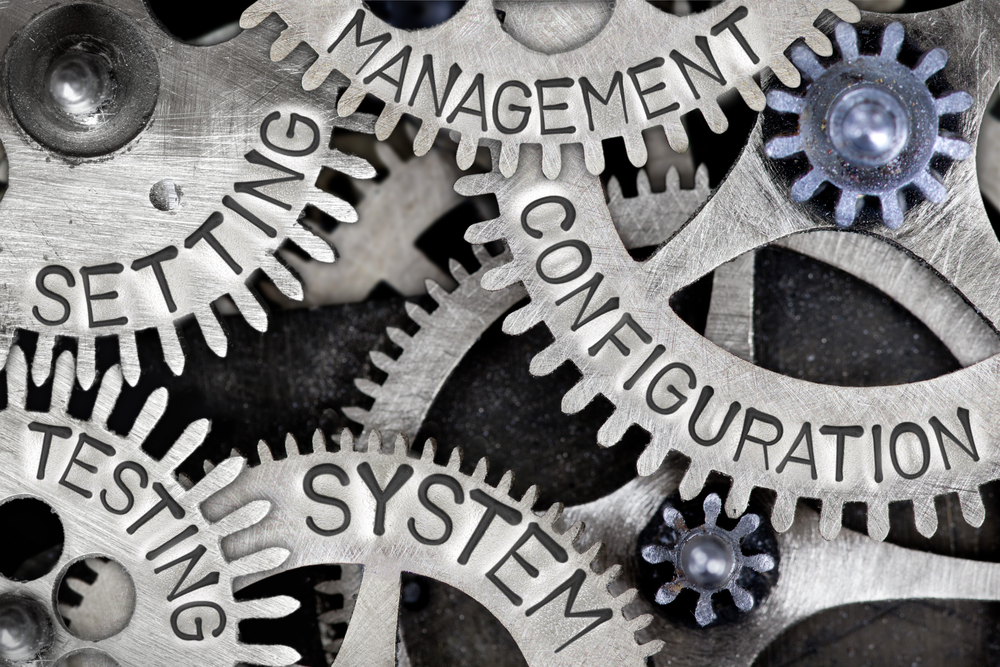 Advanced "DIY" collections software configurability makes it possible
It is not a new revelation that the collections and recoveries market is becoming more dynamic and complex. Even before the advent of Covid-19, the industry was changing at a faster pace. However, what is not widely known is that collections and recoveries operations are struggling more than ever before to keep up with all the changes they need to make. Many collections operations see the answer lies in having a more agile collections software system that provides more "Do-It-Yourself" ("DIY") Configurability. More specifically, they want their collections system to enable those in collection operations to easily make more changes at their fingertips.
Many of today's collections software systems are living in the past
This strategy only works if the collection software system provides a broad and high degree of DIY collection software system configurability that is easy and quick to use. Unfortunately, this is not the reality as advertised with many collection software platforms in use today. While many legacy collections software systems provide varying degrees of configurability, they are limited in scope and can be complex to use. They need to be more encompassing and robust.
They also need to be easy for "non-technical" types of personnel to use. This configuration limitation within legacy collections systems stems from their outmoded underlying technology and outdated designs. As such, they cannot provide the level of "DIY" configurability and ease-of-use needed to help make collections operations more agile. Even when broader configuration capabilities are present in a legacy collections software system, the tool(s) that enable configurability generally require a high degree of technical expertise and specific training. As a result, many collections operations are dependent on their collection software vendor and/or their IT department for configuration support, regardless of how simple the configuration.
Advanced "DIY" collections software configurability to the rescue
It is important to note that certain new cloud-based collections software systems in the market do provide extensive DIY collections system configurability that can be readily performed by "non-technical" personnel. These new cloud-based collections systems have been built from the ground-up with more modern technology and better designs that enable their collection operations to have more independence from their IT Department and Collections Software vendor.
Below are "DIY" configuration areas that cloud-based collections software systems should provide:
Adding/amending workflows
Amending collector desktop views and permissions
Work queue selection and prioritization criteria
Addition and use of extensible data
System processing job scheduling set-up and changes
Maintenance of actions/results codes
Creating and updating payment plan and promises rules
Addition and maintenance of related parties
Rules for management of omni-channel communications
Defining and updating organizational structures
Accounting rules and balance segments
Data / file integration configuration
Teams and Users definition and role-based access
Updating demographics
Maintaining strategies and rules
"DIY" = freedom and control
In terms of the big picture, next generation DIY collections software configuration capabilities are critical to the success of collections operations going forward. Enhanced and expanded DIY configuration capabilities provide the collections operation with more direct control and hands-on ability to make collections system changes themselves. It also allows them the ability to make changes more broadly across the system and do so faster and easier than ever before. This gives the collection organization better maneuverability, which is key for navigating the unchartered waters of the "new normal" in collections.
In addition to the added control, collection operations will gain more freedom and remove the process friction associated with relying on their IT department and/or collections software vendor to perform collections system configurations. Finally, the "nickel & dime" cost aspect when using collections software vendors for configuration support has long been a source of client consternation and frustration. The next generation DIY collections software configurability removes or significantly reduces costs associated with using the collection software vendor for configuration work.
Going forward, the adage "timing is everything" holds true for collection operations more now than ever before. The speed at which collection operations can make changes, adjust to market conditions, and pivot to take advantage of opportunities is critical to their success or failure. Next generation collections software systems with advanced "DIY" configuration capabilities provide the speed and control needed, while reducing cost. So, if you cannot make changes within your collection software system, in the manner you want, maybe it's time to change…to a new collections system.
About the Author
Robert Fite has compiled more than 25 years of experience in the credit and collections industry with extensive expertise in decision management software tools, credit data, risk scoring, and collection technology. He has held leadership positions with Experian, Fico, and LexisNexis, and has worked with hundreds of lenders of all types, sizes, and credit products, throughout North America. He can be reached at rob.fite@telrock.com or found on LinkedIn at www.linkedin.com/in/robert-fite-3003494.
This white paper has been brought to you by Telrock, a global technology provider of SaaS-based on-demand collections software solutions that serves major lenders, processors, and BPOs across Europe, Asia & North America through their offices in London and Atlanta. Telrock key solutions serving the collections market include:
Optimus, an enterprise-class integrated collections & recoveries platform, and
SmartCollect, a digital channel messaging and engagement service with a consumer self-service portal for collections and customer
For more information, contact:
North America: Rob Fite at +1-678-451-9975 or rob.fite@telrock.com
EMEA: Nigel Young at +44 (0) 207 183 1573 or nigel.young@telrock.com