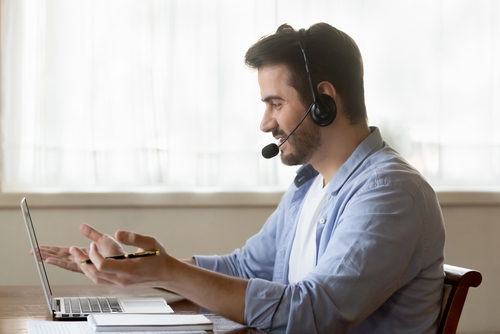 Identifying the Problem
We've never faced a situation that has required transition to distance Collection management with agents working from home. Although most of us have lived through financial crises before and know that we need to start planning for the future, we're now in uncharted waters as to what to expect.
While outmoded collection systems can create the dilemma of "upgrade or replace," the good news is that certain modern collection software platforms at the forefront of the collection industry can make the switching decision easy. They offer increased levels of efficiency, effectiveness, control, and overall performance. Their advantages over outmoded systems are rich and distinct. They offer the latest and greatest capabilities, rapid deployment ability, relatively low switching effort, and easier upgrade process.
The question is whether your collections systems are ready for this next challenge? Do they have the flexibility and ability to identify high risk customers needing special attention? What about at the same time meeting the majority of consumers needs and perceptions by providing an automated response, in the right medium, at the right time?
Choosing The Solution
Experience we have gained working in and providing consultancy to the collections industry for over 30 years has shown that three out of five existing collection software platforms in use today are dated. Outdated collection software systems support the basic functions needed for collections but are not able to provide the features and functions required, or to the degree needed, to support the next level of collection performance that organisations are now moving towards.
Legacy collection systems can create the dilemma of "upgrade or replace", the good news being that modern collection software platforms—at the forefront of the collection industry—make that decision easier given their ease of deployment and relatively low switching cost. These new collection software systems are designed and built new, from the ground up, utilizing modern technology and more intelligent designs.
New collection software systems provide the latest capabilities for today's collection organisations to reach the next level of performance. Features and functions include:
Private cloud-based collection & recovery software (built for and to take advantage of the cloud)
Software as a Service with On-Demand features, functions and workflows
Platform-wide real-time processing, tracking, updating and reporting
Embedded digital channel messaging (one & two-way conversational texting, email, and chat)
Integrated "smart" self-serve consumer collection payment portal
Consent capture and communication channel contact tracking
"Intelligent" Collector Workbench
Advanced workflow, rules and process automation for strategy management
Omni-Channel collection enabled leveraging both existing communications and new digital methods seamlessly
No upfront capital investment or license with a "pay as you use" cost model
High levels of information security, protection, certification and business continuity
Today's collection operations want more automation, efficiency, control, compliance, flexibility, ease-of-use, and manageability from their collection system. However, most of the traditional collection software platforms in use today are based on older underlying technology and outdated designs. As such, they were never built to truly meet the latest needs and demands of today's collection organisation.
Moving Forward
Although your current collection software can get you from point A to point B, the journey won't have the same overall performance, capabilities, efficiency, and effectiveness as a modern private cloud-based collection software platform that leverages the latest technology and intelligent designs.
With a new, more modern collection software system, would be buyers tend to focus more on the new capabilities offered. However, it is just as important to note that modern collection platforms also perform many of the comparable collection capabilities of an organisation's current platform but in a much easier and better way. With that in mind, modern collection systems built specifically to take full advantage of cloud computing can represent tremendous overall value.
The collection industry and associated collection technology is changing at a fast pace, more so in the face of these unprecedented times so collection organisations need to be continually evaluating the capabilities and effectiveness of their existing collection system.
Conclusion
Make Telrock part of your ongoing research. Check out a brief video here of Optimus—Telrock's modern, cloud-based Collections and Recoveries solution.
About the Author
Following an executive management board role with an operating subsidiary of Lloyds Banking Group, Bruce Turnbull has spent the past 20 years providing collections management consultancy services to a number of blue-chip lending companies including Courts International, GE Capital and Provident Group.
More recently Bruce has served as Managing Director of two UK operating subsidiaries of CoreLogic, Inc. (NYSE: CLGX), a $3 billion-dollar global data, analytics and related services company and is currently a Director of the Vulnerability Registration Service.
This article has been brought to you by Telrock, a global technology provider of SaaS-based on-demand collections software solutions that serves major lenders, processors, and BPOs across Europe, Asia & North America through their offices in London and Atlanta.
Telrock key solutions serving the collections market include:
Optimus, an enterprise-class integrated collections & recoveries platform, and
SmartCollect, a digital channel messaging and engagement service with a consumer self-service portal for collections and customer
For more information, contact:
North America: Rob Fite at +1-678-451-9975 or rob.fite@telrock.com
EMEA: Nigel Young at +44 (0) 207 183 1573 or nigel.young@telrock.com