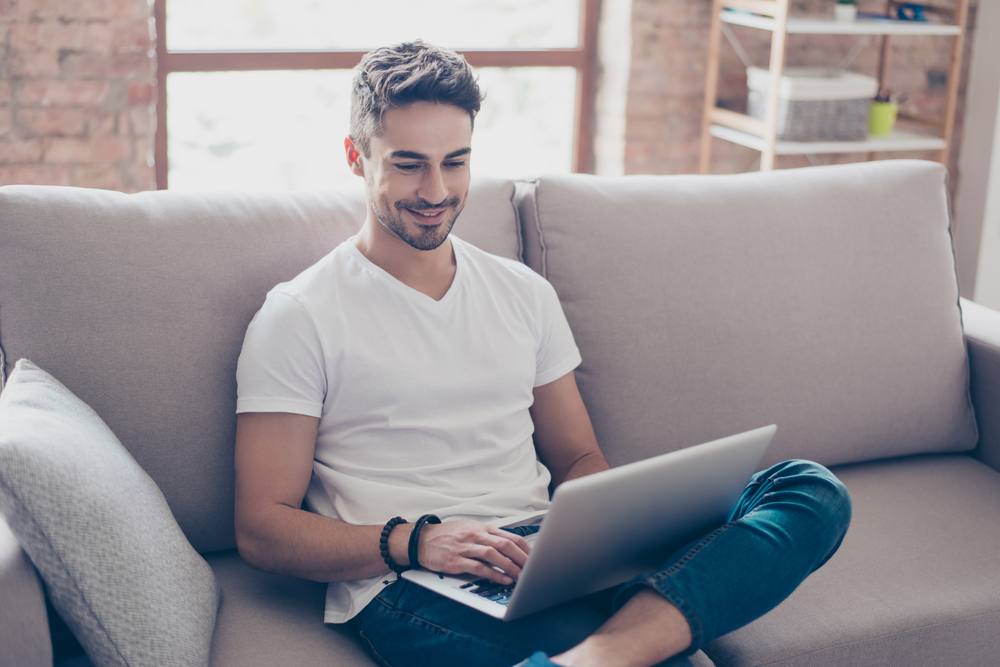 In a series of blogs (Talking to your customer – has it ever been more important?), we have been discussing the importance of communicating effectively with your customer by using the tools at your disposal.
Over the course of this year, I've heard numerous industry players admit that it's taken the introduction of Consumer Duty to highlight missed opportunities to place the customer at the centre of their business. To ensure that their customers can make contact when and how they are able, especially for those in vulnerable circumstances.
Telephony will always play a key role, especially for complex cases, but we must accept that a growing number of consumers do not feel comfortable communicating by phone. As those conversations become more specialised and sensitive, businesses must ensure they have sufficient resources to meet demand.
We have talked about the use of Telephony and Chatbots, but increasingly, businesses are relying on a Customer Self-Serve Portal as a way for their customers to make initial contact and if appropriate or possible, maintaining key information and providing the opportunity to self-cure.
What does an effective Self-Serve Portal look like?
While of course it is important that your Self-Serve Portal is flexible enough for your customer to use, it's of equal importance that it communicates immediately and intelligently with the rest of your business. For example, should the customer take the first step in informing you of their circumstances, but it fails to update your core collection and/or servicing system in real-time, you will still try to contact the customer erroneously. Worse still, if your Self-Serve Portal isn't flexible enough to record and act upon information from your customer, you risk missing the opportunity to automatically move the account forward and at the same time disenfranchise your customer.
Beyond providing secure authentication and login to protect sensitive and confidential consumer information, to place the customer at the centre of your operation, your Self-Serve Portal must meet the needs of the customer; to provide timely and accurate information via intuitive navigation and to systemically identify their needs, characteristics, and behaviours to promote appropriate outcomes. This is achieved by providing tightly integrated and consistent real-time process automation based on real-time data maintained within the core collection system. For example, to consider affordability against income and expenditure data and resultant disposable income within payment plan rules, to ensure the customer is led to the same outcome as if he/she were to be talking with a live agent. Further, providing the means for the customer to seek 'live' help via direct connectivity to an agent, either via 'live chat' or voice channels will likely lead to an optimum frictionless experience for the customer where such assistance is needed.
The ideal solution is for your customers to be able to self-serve and self-cure through your online portal by accessing the information they need and making rules-based proposals of payment. Specifically in the UK, the ability for a customer to easily input or update income and expenditure information consistent with the Standard Financial Statement (SFS) format, and for the resultant net disposable income to be used in payment plan rules is a core requirement supporting Consumer Duty. This process is far more likely to produce sustainable payment arrangements, as well as give the customer confidence to use this channel again, should their circumstances change.
Do such Self-Serve Portals exist?
You will find several portals on the market which purport to provide this level of sophistication, but for the most part, they are relatively unintelligent systems that fail to integrate with the collection platform or host system. This typically arises because the portal is a 'bolt-on' component made by the collections system provider or indeed in many cases, a separate solution provided by a third-party provider. These solutions are inherently sub-optimal because they do not support tight and/or real-time integration with the core collection system, resulting in degraded use of otherwise available data to automate processes and promote the best outcomes.
Telrock's Optimus flexible collection system with embedded digital communications, omnichannel management and an integrated self-serve portal is the technology that will help enable you to meet the regulatory challenges of today. Optimus maintains one common SFS-compliant I&E form, irrespective of whether it is entered by the customer via the portal or by the collector. The need therefore to pass I&E data between systems is eliminated.  It fully supports omnichannel collection strategies from a single common database that serves both the 'core' collection system used by agents and the self-serve portal used by customers and thus enables compliant interactions and outcomes irrespective of the contact channel. It can connect and interact bi-directionally through the consumer's preferred communication channel (telephony, email, text, self-serve portal, mail).
The Optimus self-serve portal can be accessed via smartphone, tablet or PC and can accept payments or promises to pay within agreed rules-based parameters, allowing your team to concentrate on more complex consumer issues. Customers can set up and maintain payment wallets and promise plans, and Optimus rules and workflow can automatically schedule the next action. Customers can upload (e.g., payslips, statements) or download (e.g., creditor communications) documents, opt-in or out of contact channels, and access the information they need.
Optimus requires no integration of core features (customer self-serve portal and digital engagement capabilities are all native to Optimus), it is robust with no need to keep disparate systems synchronised and delivers a lower total cost of ownership. In addition, this is all delivered as Software as a Service (SaaS) which significantly reduces the need for client IT organisation resources.
An integrated self-serve collection portal and an agile agents' workbench are the technology that should be your next investment.
Why not contact us to arrange an informal discussion on how Telrock can help your organisation with its collection operations? For more information, contact info@telrock.com.
About the Writer
Following an executive management board role with an operating subsidiary of Lloyds Banking Group, Bruce Turnbull has spent the past 20 years providing collections management consultancy services to several blue-chip lending companies including Courts International, GE Capital, and Provident Group.
More recently Bruce has served as Managing Director of two UK operating subsidiaries of CoreLogic, Inc. (NYSE: CLGX), a $3 billion-dollar global data, analytics, and related services company. Bruce is currently a Director of the Vulnerability Registration Service and provides business consultancy to Telrock Systems.
About Telrock Systems
Telrock Systems is a global technology provider of modern cloud-based collections and recovery software solutions for creditors and 3rd party consumer collections organizations wanting improved functionality and smarter capabilities. Our flagship solution, Optimus, is an enterprise-wide collections and recovery software platform built new from the ground up. It leverages open-source technology, powerful cloud computing, PCI DSS compliance, and more intelligent designs resulting in the broadest and richest collections and recovery Software-as-a-Service (SaaS) offering in the market. We provide our solutions in North America and Latin America (LATAM) from our Atlanta office, and in Europe, Middle East, Africa (EMEA), and Asia Pacific (ASPAC) from our London, UK office.