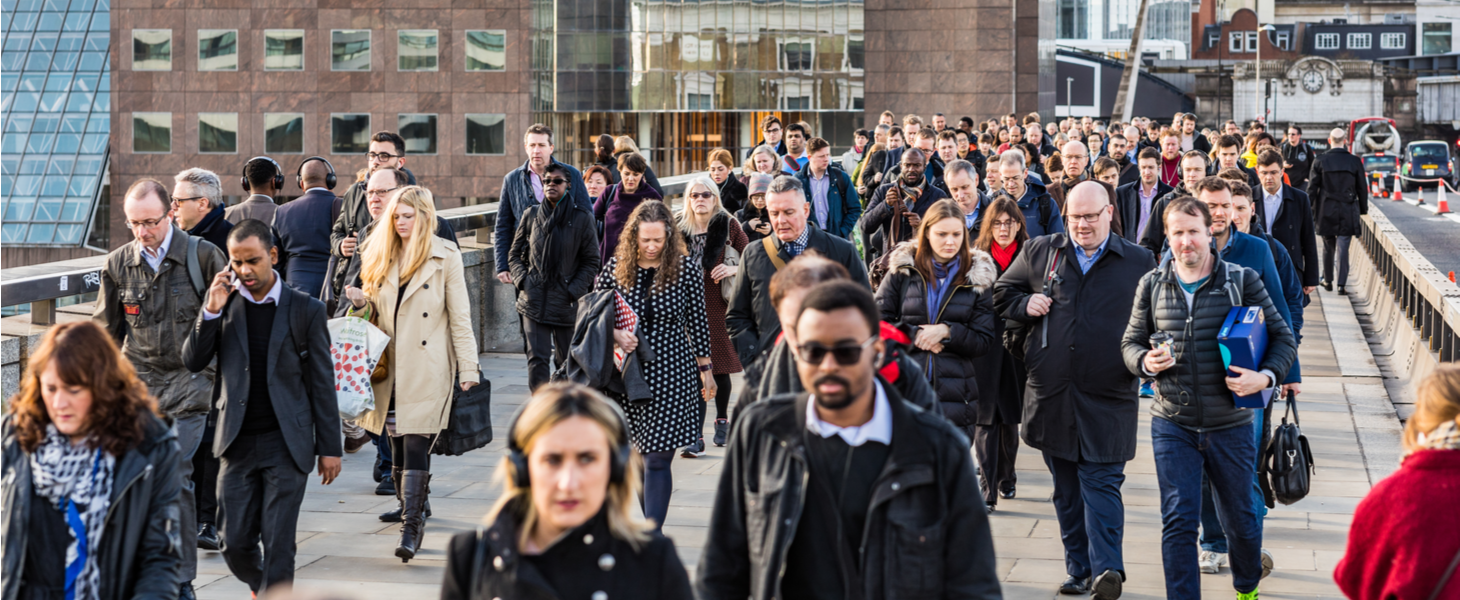 The answer is we've all been vulnerable to a greater or lesser extent at some point in our lives and when those circumstances have arisen, it has affected us in different ways. The events over the last 6 months have thrown us all into sharp relief, with the prospect of increasing numbers of consumers falling into this category over and above the Financial Conduct Authority (FCA). In the UK, an estimate of 25.6 million (half of all) adults display signs of vulnerability according to the Financial Lives Survey –  https://www.fca.org.uk/publication/guidance-consultation/gc19-03.pdf.
But before getting ahead of ourselves, we have to ask the question whether all individuals displaying signs of vulnerability would wish to be classified as such and moreover, would be willing to give consent for details of their physical or mental health to be recorded? Is it reasonable to assume therefore that the size of this population will depend on how we react as individuals over the coming months?
Your own account management experience shows that consumers will exhibit a range of behaviours and coping strategies, notwithstanding a likelihood that they are suffering some form of vulnerability, ranging from perfect account maintenance to cessation of contact and payment.
The challenge over the coming months is to contact, recognise and treat consumers how they need to be treated, particularly within a collections environment where such problems come to the fore. Collections teams must therefore be given tools that open channels of communication as wide as possible to enable vulnerable consumers to make contact with confidence and security.
This is now possible by using collections systems that are built around leading-edge digital engagement tools, which utilise fully two-way SMS and sophisticated customer portals. It may have been argued in the past that people suffering vulnerability will not have access to or be able to use mobile phones, or computers, but necessity driven by the pandemic may have altered that perception. What is certain is that mobile phone use has become a necessity during the pandemic, and this can be used for a multitude of functions with smart collections systems.
A scenario could be that using two-way SMS contact has opened up a hitherto closed contact, directing the customer to your portal. By following easy to use instructions, the customer can engage with you in more detail through a portal that has multiple choices to both inform and give consent to record details of their vulnerability. The same portal could direct the customer to an SFS compliant I&E form, and by recognising a category of vulnerability, confirm what documentation (if any) will be required. Then use the portal to upload those documents as a permanent record of specific consent which updates the collector's workbench.
In terms of classification, a good starting point would be to use the four key drivers of vulnerability proposed by the FCA. Strategies can then be developed from those definitions which recognise long or short-term lifecycles providing the right response  at the right time, allowing a greater level of automation. Some strategies will be fairly straightforward, such as an individual's lack of financial capacity to make appropriate decisions being recognised by a Power of Attorney or Court of Protection Order being made.
More complex life cycle events such as relationship breakdown, bereavement or domestic abuse will require many faceted approaches that are both flexible and measurable. Similarly, physical health issues require a more subtle approach, which is well illustrated by the work undertaken by the energy companies in the development of the Priority Services Register – https://www.ofgem.gov.uk/consumers/household-gas-and-electricity-guide/extra-help-energy-services/priority-services-register.
It is therefore essential to have systems that can be easily developed, changed, monitored and compliant to enable you to treat customers who declare themselves vulnerable in an appropriate and compassionate way.
That level of flexibility only exists in the new generation of omni-channel collection systems that pursue digital channel interaction and engagement capabilities to expand their consumer communication options. Some of the features will include:
Two-way SMS that allows the customer to communicate when and how they need to.
Optional choices within customer portals for self-registration, classification, and attachment of evidence of a vulnerable condition.
Break points within the portal allowing the customer to seek specialised advice.
Boiler plate compliance messaging ensuring agents will not be able to action the account further without obtaining proper consent.
Multiple vulnerability strategies that share common outcomes and actions.
Review mechanisms fit for each condition.
Treating customers who are experiencing vulnerable circumstances fairly, with compassion and understanding will become the cornerstone of all consumer touchpoints for the foreseeable future.
A modern, flexible, collection system with embedded digital communications, omni-channel management and an integrated self-serve portal is the technology that should be your next investment. This technology should be easy to access and developed with the times for any product at any stage of the customer journey whilst remaining compliant with ever changing regulations.
About the Author
Following an executive management board role with an operating subsidiary of Lloyds Banking Group, Bruce Turnbull has spent the past 20 years providing collections management consultancy services to a number of blue-chip lending companies including Courts International, GE Capital and Provident Group.
More recently Bruce has served as Managing Director of two UK operating subsidiaries of CoreLogic, Inc. (NYSE: CLGX), a $3 billion-dollar global data, analytics and related services company. Bruce is currently a Director of the Vulnerability Registration Service and provides business consultancy to Telrock Systems.
He can be reached at bruce.turnbull@telrock.com or found on LinkedIn at https://www.linkedin.com/in/bruce-turnbull-36bb5427/.
This white paper has been brought to you by Telrock, a global technology provider of SaaS-based on-demand collections software solutions that serves major lenders, processors, and BPOs across Europe, Asia & North America through their offices in London and Atlanta. Telrock Key solutions serving the collections market include:
Optimus, an enterprise-class integrated collections & recoveries platform, and
SmartCollect, a digital channel messaging and engagement service with a consumer self-service portal for collections and customer
For more information, contact:
North America: Rob Fite at +1-678-451-9975 or rob.fite@telrock.com
EMEA: Nigel Young at +44 (0) 207 183 1573 or nigel.young@telrock.com