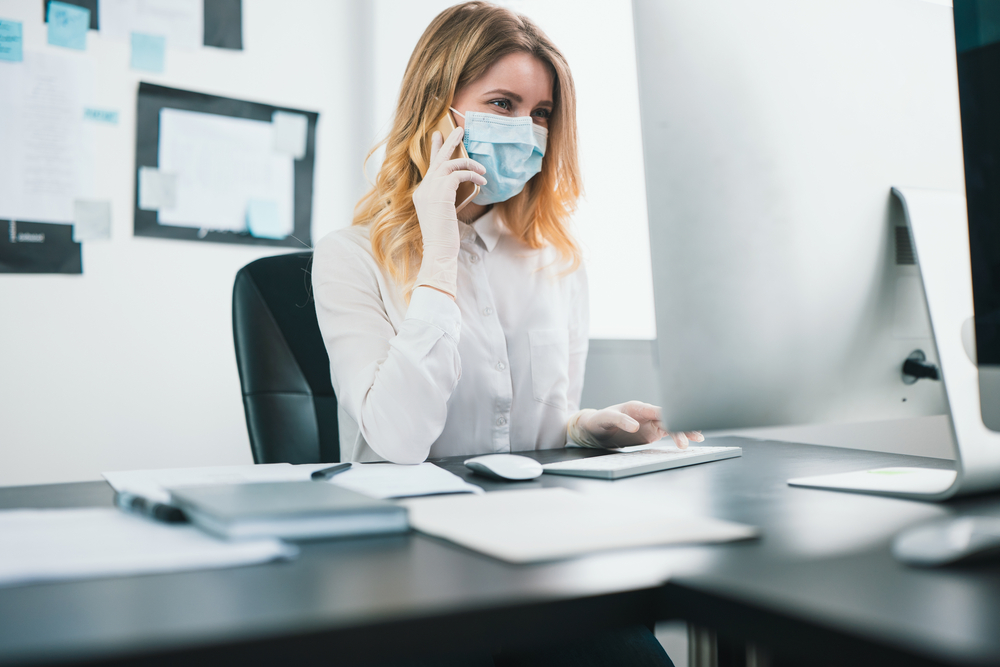 Over the past year, Telrock Systems has promoted a series of articles covering the challenges facing the collections industry. In those articles we have highlighted how omni-channel collections software enabled systems can help your business rise to those challenges.
The articles can be viewed in more detail at http://www.telrock.com/resources. They discuss how modern collections software systems, such as Optimus, provide a higher level of agility, responsiveness, control and automation to meet the expectations of the regulators and your investors.
How do we treat arrears customers fairly?
The global pandemic has dominated the collections landscape putting our industry under the microscope and during such difficult times it is important to ensure we treat arrears customers fairly. When customers fall into arrears, meeting the customer needs on how and when to communicate will improve contact and repayment rates. Having two-way SMS messaging and consumer portals that can accept promises to pay within agreed parameters allows your team to concentrate on more complex consumer issues. Telrock Systems embedded digital communications allow multiple forms of contact providing this support to your business.
Meeting the needs of vulnerable consumers
Dealing with consumers experiencing vulnerable circumstances has been a growing business requirement for some time and has drawn increased attention from the regulators in terms of trying to ensure standardized consumer outcomes. A flexible contact strategy is even more important in such cases to cater for consumers displaying various forms of vulnerability. They will require specialised treatment in terms of assessing and meeting the customer's needs and ensuring timely and compliant monitoring systems are in place. Optimus software's collectors workbench with integrated workflow provides easy to build, change and manage multiple strategies allowing your business unit to rise to this increasing challenge.
How will Breathing Space impact?
HM Government's Breathing Space initiative comes into force on 4th May. One could argue that some of its aims are already being met by the necessities of dealing with the financial crisis caused by the pandemic. To meet the new regulations, your host system will more likely be linked to the Insolvency Service portal from where you will be advised that your customer has entered Breathing Space.
You will also need to be aware of the possibility that the consumer may fail to enter or complete Breathing Space. This gives the capability to pick the account up at the right time and have multiple options regarding your response. Telrock Systems inbuilt account monitoring—which stops action on an account unless authorised or compliant—has been built for this type of scenario and is already in use.
Why we need a different approach to collections
Given the specialised needs of our customers, with increasing regulatory scrutiny, we need to find ways to personalise our approach. The demands of volume-based collections operations make this difficult, especially on legacy based, host driven systems. The answer is to identify as many scenarios as possible, whilst at the same time being flexible enough to adapt or design new strategies to meet new challenges. This requires the ability to create, monitor and change workflows without losing regulatory controls which at the same time are fully compliant and auditable.
This will require much more diverse account management with tailored contact strategies. We need to speak to the target group in a manner likely to receive a constructive and speedy response. We also need to anticipate much higher volumes of delinquency. If managed economically it will require higher, more sophisticated levels of automation, with much higher levels of staff working from home.
Collection software capability
All of the above depends on the capabilities of your collections software.  Your consumer collections software system will need to provide a higher level of agility, responsiveness, control, user-friendliness and automation than what was needed previously.  In addition, you will need to fully support omnichannel collection strategies. That ability to connect and interact bi-directionally through the consumer's preferred communication channel(s), telephony, email, text, portal, mail, and/or mobile app whilst remaining compliant with ever changing regulations will be crucial. Therefore, succeeding in the future will come down to whether your collection system has what it takes to help you succeed going forward.
Telrock's modern collection system, Optimus, with embedded digital communications, omnichannel management, an integrated self-serve collection portal and an agile agents' workbench is the technology that should be your next investment.
Despite all the challenges of 2020 Telrock's Optimus revenue has grown fourfold over 2019, its first full year of introduction. For an update on Telrock's performance in 2020 from CEO Dale Williams click here.
About the Author
Following an executive management board role with an operating subsidiary of Lloyds Banking Group, Bruce Turnbull has spent the past 20 years providing collections management consultancy services to a number of blue-chip lending companies including Courts International, GE Capital and Provident Group.
More recently Bruce has served as Managing Director of two UK operating subsidiaries of CoreLogic, Inc. (NYSE: CLGX), a $3 billion-dollar global data, analytics and related services company and is currently a Director of the Vulnerability Registration Service.
About Telrock
This article has been brought to you by Telrock, a global technology provider of modern cloud-based collections software built new from the ground-up for creditors and 3rd party consumer collections organizations. Telrock leverages open-sourced technology, powerful cloud computing, and more intelligent designs to provide the broadest and richest set of Software-as-a-Service (SaaS) capabilities. We deliver and support our solutions in North America from our Atlanta, USA office and in Europe, Middle East and Africa (EMEA) from our London, UK office.
Telrock's key solution serving the collections market is Optimus, a modern cloud-based collections software platform that offers advanced capabilities, enhanced compliance, higher performance and delivered as a SaaS solution.
For more information, contact:
North America: Rob Fite at +1-678-451-9975 or rob.fite@telrock.com
EMEA: Nigel Young at +44 (0) 207 183 1573 or nigel.young@telrock.com
EMEA Business Consultant: Bruce Turnbull at +44 (0) 7971 418 914 or bruce.turnbull@telrock.com